The famous iPhone hacker GeoHot started working on unlock of the new baseband 05.11.07 several days ago. Today he published the first results that can be defined as very positive.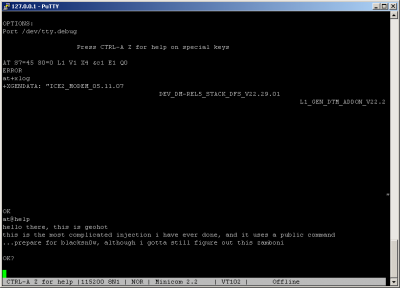 So he managed to take control of the baseband, running the code written directly by himself. This measns that soon all users of locked OTB iPhones with firmware 3.1 and 3.1.2 will be able to unlock ther devices.
The new project is called blacksn0w.
Related posts
Tags:
05.11
,
05.11.07
,
3.1
,
3.1.2
,
baseband
,
baseband 05.11.07
,
blacksn0w
,
Firmware
,
firmware 3.1
,
Geohot
,
hack
,
iPhone
,
OTB
,
Unlock
,
прошивка